Archive for the 'Uncategorized' Category
Dick Stoffel of Glacier Mountain Adventures has years and years of back country experience with horses.
He homesteaded his land by the Matanuska Glacier in 1971. Homestead laws required you to prove up on the land by clearing it and building a home within a few years. He wanted to do the work without machinery. He did most of the proving up on the homestead with a quarter horse that he bought in Palmer and trained to work in harness.
Stoffel still owns the homestead
and loves to bring folks on trail rides out of this piece of heaven. He has access to some of the most beautiful back country in the world in the Matanuska Glacier country.
Recently he guided a group up the Carle Wagon Road in Hatcher Pass. He lives in Palmer by Hatcher Pass so he can work with you locally or take you out to some of the wildest country around. He also does packing with his stable of horses which have included Icelandics, Morgans, Arabians, and Quarter Horses. Watch close and you might even see him in the Colony Days Parade next summer.

If you are looking for an experienced guide
to help with a trail ride or a week long trip into the back country it would be hard to find a more experienced and amiable person to spend the time with than Dick Stoffel of Glacier Mountain Adventures. Dick is especially interested in people who want to access the back country just to experience the true Alaskan wilderness.
Give him a call at 841-1347 or your can drop him an email at [email protected]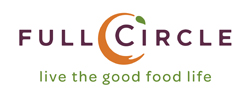 Want fresh organic produce delivered weekly? I recently became a member of Full Circle Farms and am proud to say they make me eat more fruits and vegetables. I find that having the membership helps me make healthier choices. I paid for this service and don't want anything to go to waste so I eat it! I get to choose what is being delivered so it makes meal planning easier. I have found Full Circle Farms very pleasant to deal with so I wanted to help you ring in the new year with healthy choices. For their Valley friends Full Circle is offering $10 off the first order by using the coupon code "CELERY". To get started click HERE!
They offer four box sizes to fit your family's needs: Seed for $34, Sprout for $39.15, Garden for $43.00, and Harvest (the largest) for $54.25. This Palmer pricing includes shipping charges so they may be slightly more than the website quotes. Shipping varies for each location so Wasilla prices may be slightly different. Pictured to the left is about what you would receive in a garden size box. In this box I received 1.5 lbs red potatoes, 1 cabbage head, 1 bunch Leeks (made an awesome potato leek soup!), 4 Fuji Apples, .75 lbs carrots, 4 D'anjou pears, 1 cucumber, 4 Satsumas, 1 bunch red kale, 1 bunch green leaf lettuce, 1 bunch spinach. I checked with local grocery stores and found that some items were less expensive locally. But other items were unavailable, wilted or more expensive. Overal I think Full Circle is a good value because the price is always the same, items are always available, and the produce is delivered fresh weekly.
A note from the company: "Bringing our fresh produce and groceries to Alaska is not always easy. Especially this time of year, we are subject to the unpredictable weather conditions. Our logistics and delivery teams do their best to get high quality food to Alaska members, and the hard work definitely pays off when we see smiles on the faces of locals who haven't gotten a fresh head of lettuce in several weeks.
It's hearing about people trekking on snowshoes with headlamps on and sleds in tow, just to get their Full Circle delivery, that reminds us the good food we deliver is not only appreciated, but essential.
Even when our trucks are stuck in a snowstorm and we're working through the night to ensure the delivery finally arrives, we never regret the decision to bring Full Circle's organic delivery service into Alaska, now almost 7 years ago.
We hear, frequently, that our produce brightens the days and improves the health of Alaska residents, and that alone is motivation enough to pack each week's delivery with care and send it off to our friends, members and community in Alaska." ~ Full Circle Farms~
Like them on Facebook HERE

Written by: Amber Lanphier

Palmer has a hockey team!
The Alaska Avalanche
. They play at the MTA Events center in Palmer. This is the ice rink at 5060 Dunbar just behind the Palmer Junior Middle School. They played Wenatchee Wild tonight. I left before the game was over so I don't know who won
A member of the North American Hockey League, they play in the west division. Among other teams, the Fairbanks Ice Dogs and Kenai Brown Bears are also in their division.
I'm not much of a hockey nut personally, but there obviously are plenty of them here…the parking lot was full tonight at the game. Check them out on Facebook.
I attended my first Business Networking International, (BNI), meeting today at Turkey Red. I enjoyed meeting people with other Palmer businesses. As much as possible I like to give my business to local people, and you should too.
Here are a few of the businesses I was introduced to today:
Richard Gildersleeve with Top of the World Mechanical, a heating contracting company in Palmer. 746-6367
MC Coatings, commercial and residential coatings professionals.
TCM Restoration and Cleaning a restoration company for fire and water damage.
Blue Mountains Wellness Studio in Palmer, a Yoga studio.
Nicole Bendle and Dave Eller from First National Bank Alaska
and there were others…but I didn't get their cards.
If you are looking for someone in these fields…here is your contact.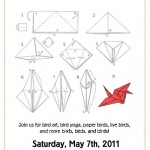 Don't miss the Celebration of Cranes tomorrow, Saturday, May 7 from 12-4 PM. It will be Palmer Museum's 3rd Annual Celebration of Cranes in conjunction with the Valley Arts Alliance.
Live Birds from AK WildBird Rehab
Crane Art by local artists
Crane Paintings and sculptures by 1st, 2nd, and 3rd Graders at Birchtree Charter School
Bird Pose Yoga from 1-2pm with Erin of Blue Mountain Wellness
Origami Crane folding and coloring pages
"Crane Song" documentary
Children's Story time
If we are lucky we will see a formation of Sandhill Cranes fly over on their way to the fields by the Palmer Airport.